Our People Are Our Culture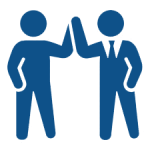 We recognize people are our most valuable resource and encourage an "ownership" culture where team members help steer the ship. Our team members forge strong connections with one another through social events, serve the community together, and contribute to the company's success in ways that leverage their strengths. In an industry notorious for challenges to work life balance, we are committed to providing flexibility and support for the wellbeing of our team.
Reputation & Growth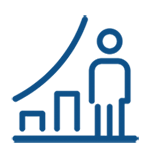 For 25 years, we've provided our team with the opportunity to grow strong careers without hitting their head on the ceiling. Our deep roots and stellar reputation in the Mid-Atlantic allow team members to continue their professional growth while building in a diversity of markets and project types. We are proud we have the technical sophistication of a larger firm with the adaptability and personal touch of a mid-sized company.
LAUNCHING
CAREERS

Plano-Coudon is an outstanding place for college students and new professionals to launch their careers in the industry. Through our summer internship and entry-level Ascend program, we provide the support, training, mentorship, and coaching new professionals need to thrive.
TOTAL
REWARDS
We provide our team with a full array of benefits to meet their needs, including medical, vision, and dental insurance; dependent care and health savings accounts; generous PTO; an employer 401(k) match; credit union membership; discounted gym memberships; pet insurance; and a full suite of wellness programming designed to enhance employee wellbeing.