Our People Are Our Culture

We foster healthy relationships between employees, leaders, managers, suppliers and business partners to encourage growth and mutual success. We recognize people are our most valuable resource and encourage an "ownership" culture where employees have an opportunity to help steer the ship.
Work / Life
Balance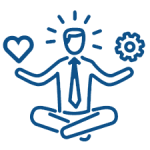 Our culture is built with an emphasis on work life balance and total employee well-being. We appreciate the delicate balance between reaching your career goals and personal happiness. Plano-Coudon allows the flexibility, so you do not have to choose between career progress and your personal life.
Reputation & Growth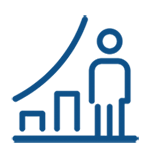 Having achieved a $100 M platform in 20 years, Plano-Coudon is a place where employees can grow without hitting their head on the ceiling. Working for us is a chance to plant roots in an organization that has an established infrastructure built to support continued growth and a place where new ideas are welcomed.